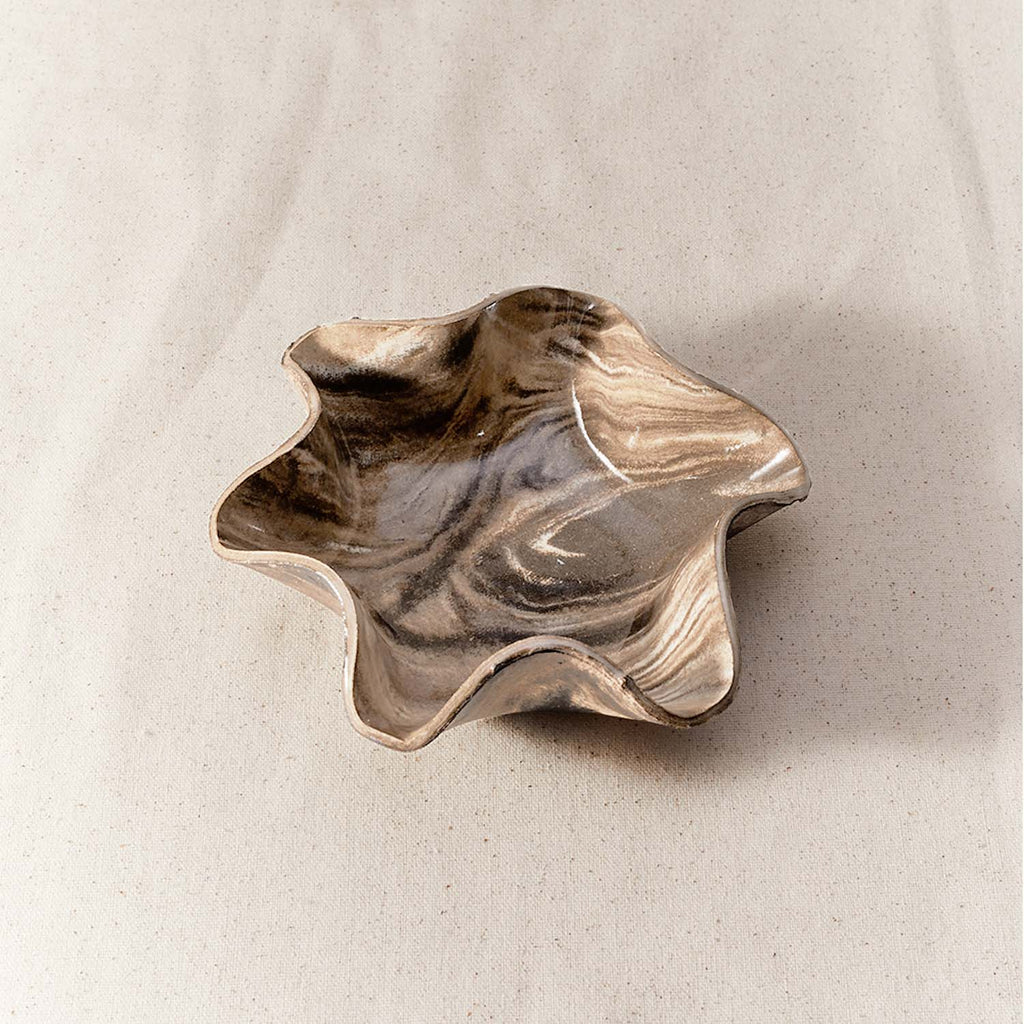 $ 48.00
$ 0.00
Jill Marble Catchall
Like a slightly crumpled piece of paper, this vessel is a dramatic sculpture. Or is this dramatic sculpture a sensual vessel?
A sculpture that holds paperclips, loose change, jewelry, rock salt or even your sunglass collection. Place at the front door, at the sink or at your bedside. Let your imagination roam.
Mini: Approx 4'

Dia. x 1.5"H

Small: Approx 6.5" Dia. x 2.5" H

Medium : Approx 9" L, 9" W, 2.75" 

Large: Approx 10" Dia. x 2.75" H
*Each piece is an individual, hand-crafted by Los Angeles-based potters. No factory molds here, so you may see some variation in the design. We'll pick one for you, you'll love it.