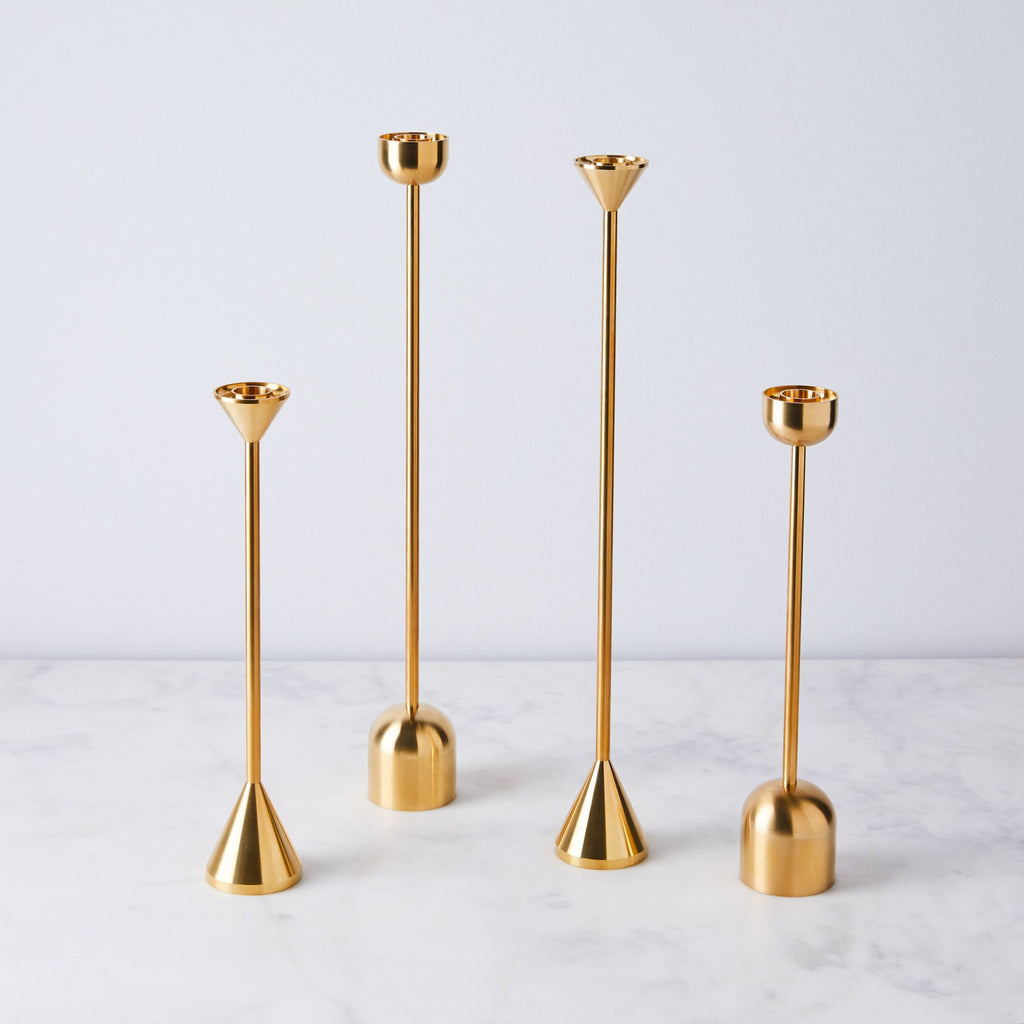 $ 175.00
$ 0.00
Brass Cone Candle Holder
The tall, simple design of this candle holder adds a modern twist to a classic object and creates an elegant accent in any living or dining room.
Machined from solid brass, the Spindle Candle Holder demonstrates the impressive weight of brass and the precision of the tool used to form it. Arrange the Spindles in classic pairings or mix and match for a unique setting.
LARGE: 2.5 x 2.5 x 18 in. SMALL: 2.5 x 2.5 x 12.5 in. Sold individually.