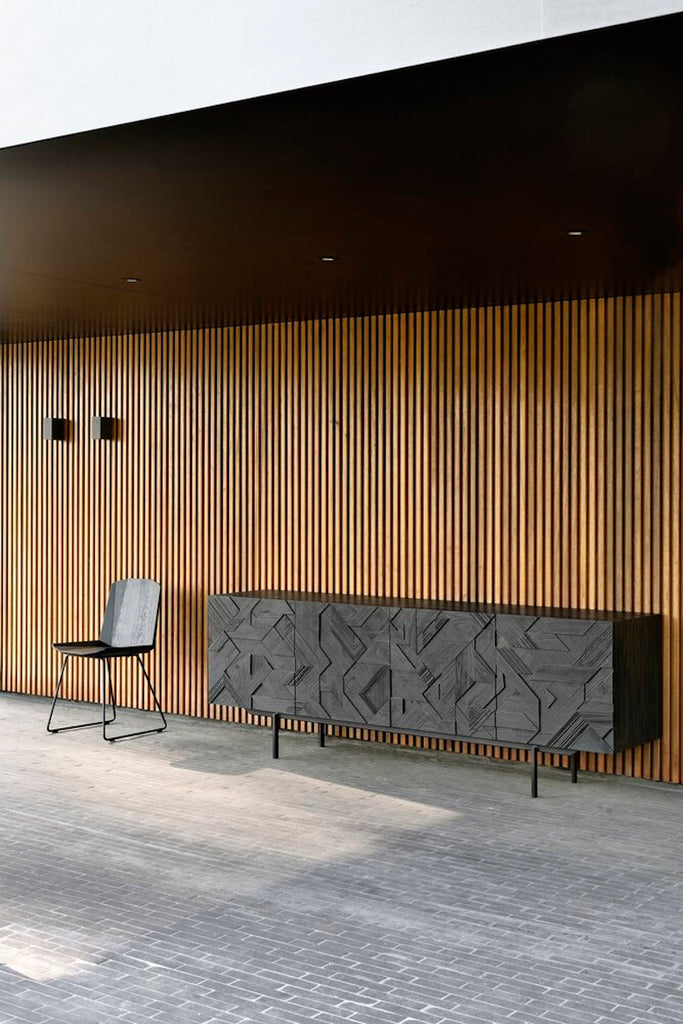 $ 3,479.00
$ 0.00
Teak Graphic Black Sideboard - Varnished
In his quest to add movement to the surface, designer Alain van Havre started layering and combining triangular shapes. Before he knew it he had created a visually enticing composition out of teak and the Graphic design was born. By using multiple layers, a sense of depth and dynamism is created in the intricate arrangement. Motion and warmth are added by further perfecting the natural attributes of wood.
Solid teak.
Black powder coated metal.
Creativity and mathematical precision are united by designer Alain van Havre.
Unprecedented composition which centers around a singular archaic shape.
Measurements: 
3 Door: 66 x 18 x 31
4 Door: 88 x 18 x 31