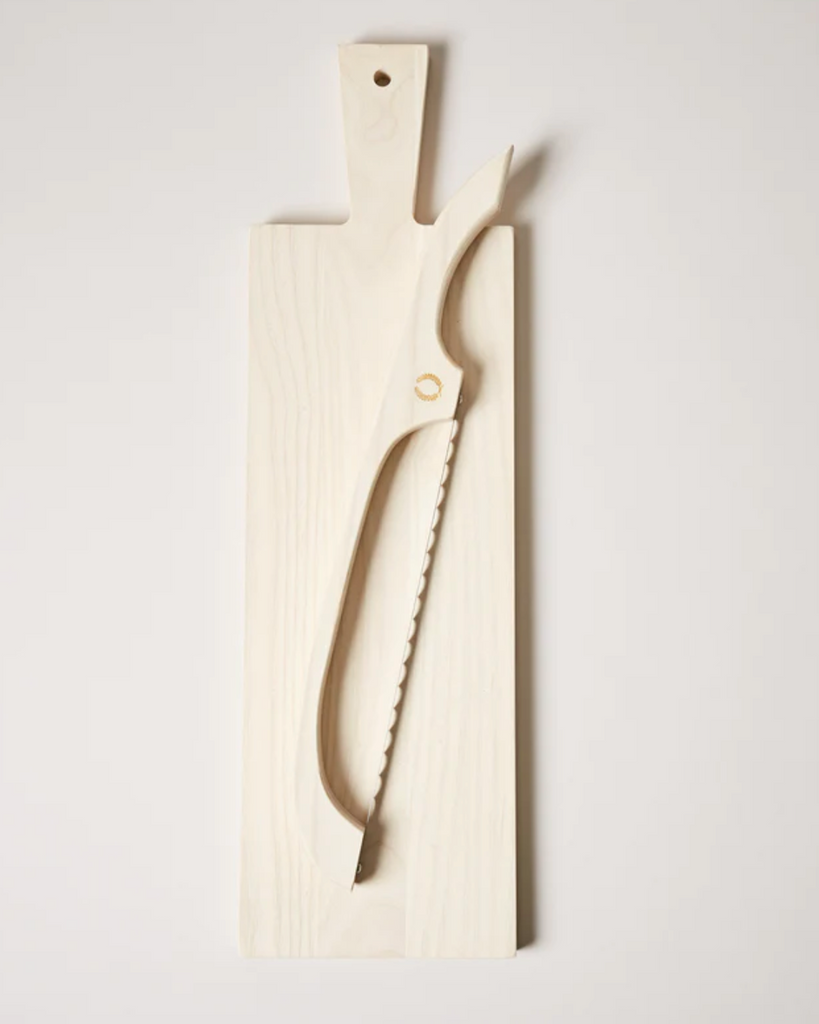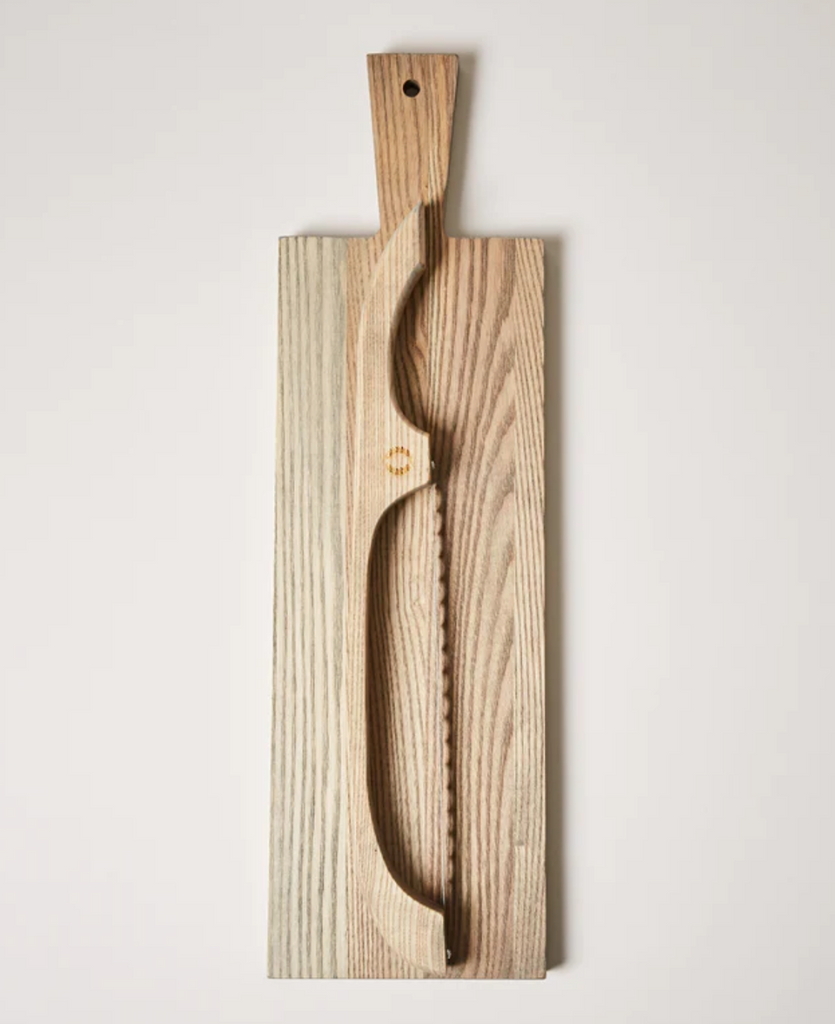 $ 196.00
$ 0.00
Bread Board & Bow Set
INSPIRED BY OLD WORLD EUROPEAN KITCHENS, WE'VE REIMAGINED THE ANCIENT TRADITION OF BREAKING BREAD WITH OUR AMERICAN MADE PANTRY BREAD BOWS. 
TO USE BREAD BOW, SAW BACK AND FORTH WITHOUT ANY DOWNWARD PRESSURE. KEEP BOW LEVEL AND IT WILL PRODUCE EVEN SLICES EVERY TIME.
BOW DIMENSIONS: 17"
BOARD DIMENSIONS: 6" X 20"
MADE IN VERMONT.
CARE INSTRUCTIONS: HAND WASH AND DRY THOROUGHLY. PERIODICALLY COAT THE BLADE AND WOOD IN MINERAL OIL.
INCLUDES LONG PANTRY BOARD AND PANTRY BREAD BOW IN GREY OR WHITE