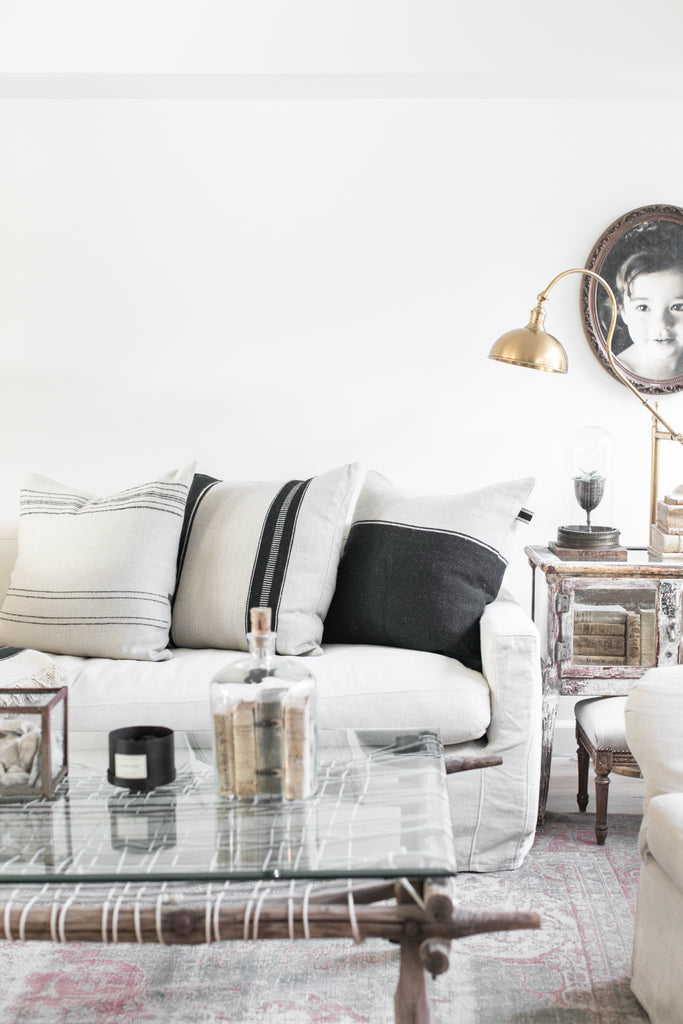 $ 275.00
$ 0.00
Marshall Stripe Pillow
Belgian Linen handwoven with the expertise of craftsmen whose roots in the trade span generations. Each piece of fabric, derived from flax plants grown in Western Europe, is inspected yard by yard. These products are made with great care, for the product, but also for quality of their environment. 

The Marshall collection blends linen and wool, bringing together the best of both worlds. A combination of black and flax in a timeless design, one of our must-have collections!
These pillows are finished with a trim loop detail and a zipper closure
Dimensions: 25" X 25"
70% Linen - 30% Wool
Washed Finish
90/10 Down Insert Included