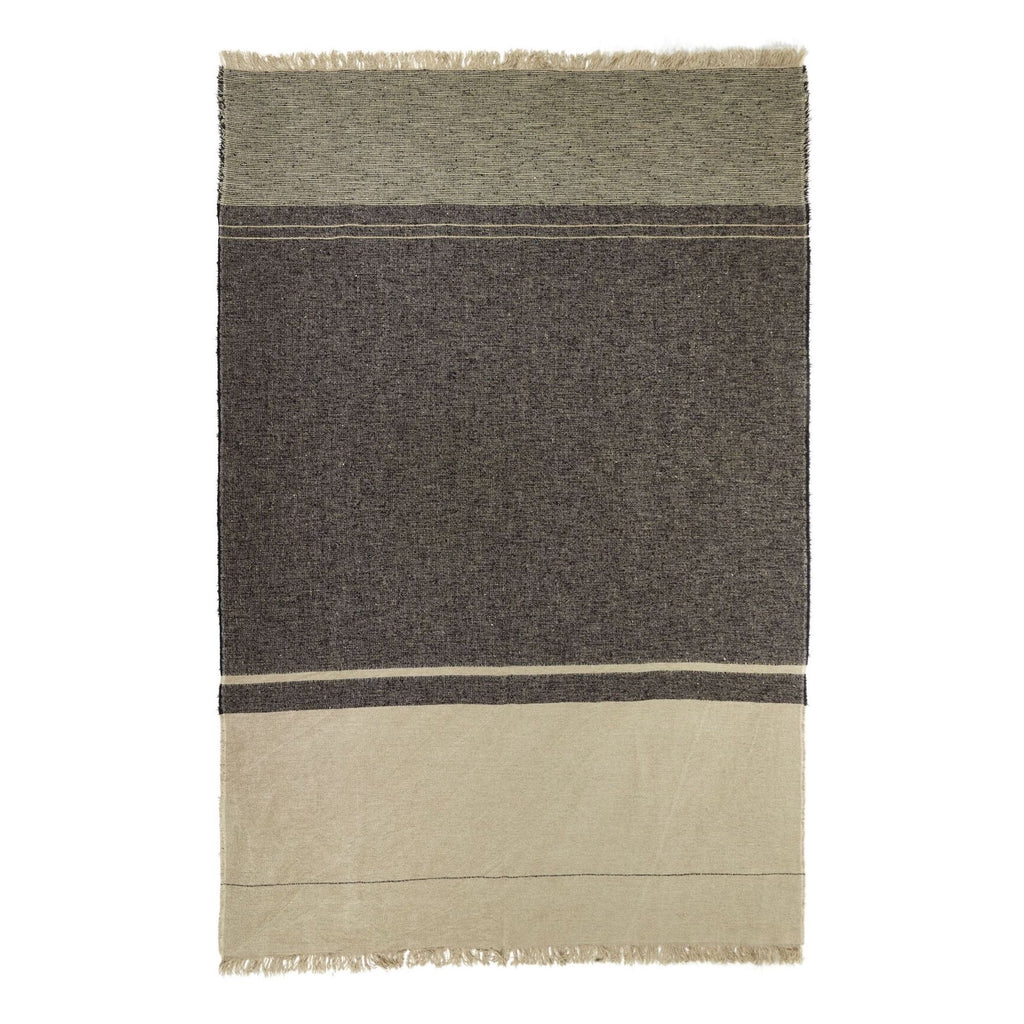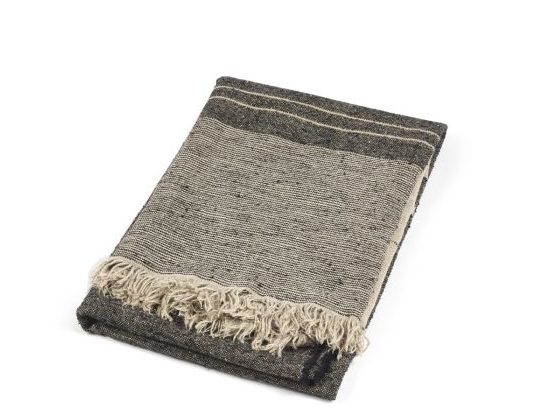 $ 520.00
$ 0.00
Francis Throw Blanket
The Francis throw is made of a soft and luxurious fabric. Its design contains a few different stripes, yarns and constructions but it's the combination of natural flax and black shades that catches the eye.
The central section of this throw is a black/flax plain weave construction, while the top end is a black/flax small stripe and the bottom end is solid flax with a single black stripe. Both ends are finished with a flax fringe.
Size: 55 in x 86.6 in
Care: This is an artisanal product, made of unique linen and wool yarns, therefore variations in the fabric are normal and to be expected.
Please wash at max. 30°C/86°F on a wool or hand wash program. Use a mild soap and avoid chlorine bleach. If possible, line dry, it's best for linen and the environment. Should you choose to iron the product, for best results, do so with steam on slightly damp linen. Unfold the coverlets completely before washing and do not overload the machine.