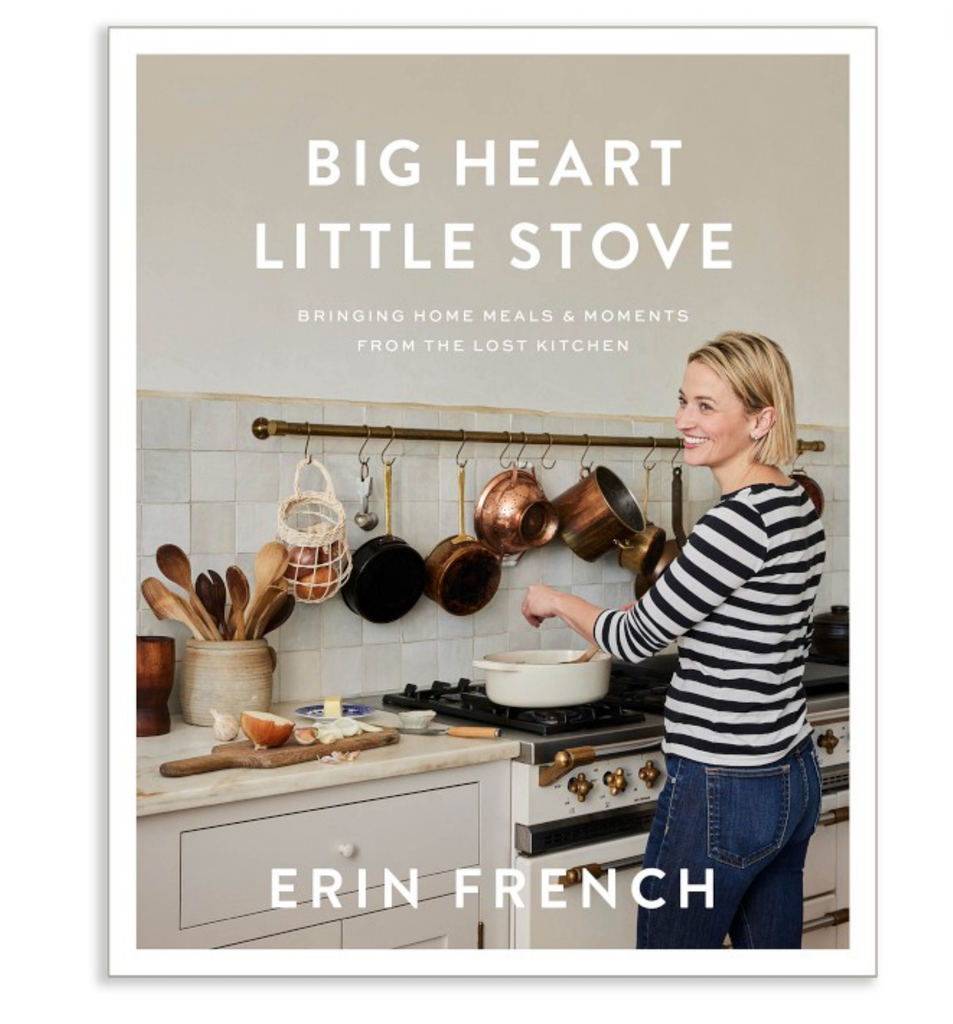 $ 38.00
$ 0.00
Big Heart Little Stove
Big Heart Little Stove
 is your new go-to inspiration for cooking thoughtful yet simple meals. With personal stories, her favorite hospitality "signatures," tips for cooking, presentation ideas, and audio-exclusive interviews (with Ina Garten & more), Erin French—author of The 
New York Times
' bestseller 
Finding Freedom
—invites listeners to bring pieces of her beloved restaurant, The Lost Kitchen, home with them.

With tips and tricks French has used in her own dining room—at home and in the restaurant— along with audio exclusive interviews with Erin's mother, Deanna, her co-worker, Ashley, her husband, Michael, and her dear friend, Ina Garten, this extended edition is your invitation to get inspired and use what's around you to create meaningful moments, from setting a table with found treasures, to adorning dishes with edible flowers, to thoughtful gestures such as offering a cold cloth on a hot day. Full of warmth and spirit, 
Big Heart Little Stove

 
will show you how to create more joy and connection around your table.

With dishes pulled from French's family recipe box and the menu at The Lost Kitchen, ranging from irresistible nibbles; to luscious soups; to heaping platters of family-style salads and sides; to show-stopping main courses; this extended audio cookbook has all the tools you need for assembling a seamlessly special meal. And to round things out, there are beverages to sip as dinner comes off the stove and desserts to make your guests feel truly looked after.

Regardless of whether it's a dressed-up affair or a quick weeknight meal, French's recommendations are the same: Start with the best ingredients you can find, keep it simple, and serve with love.