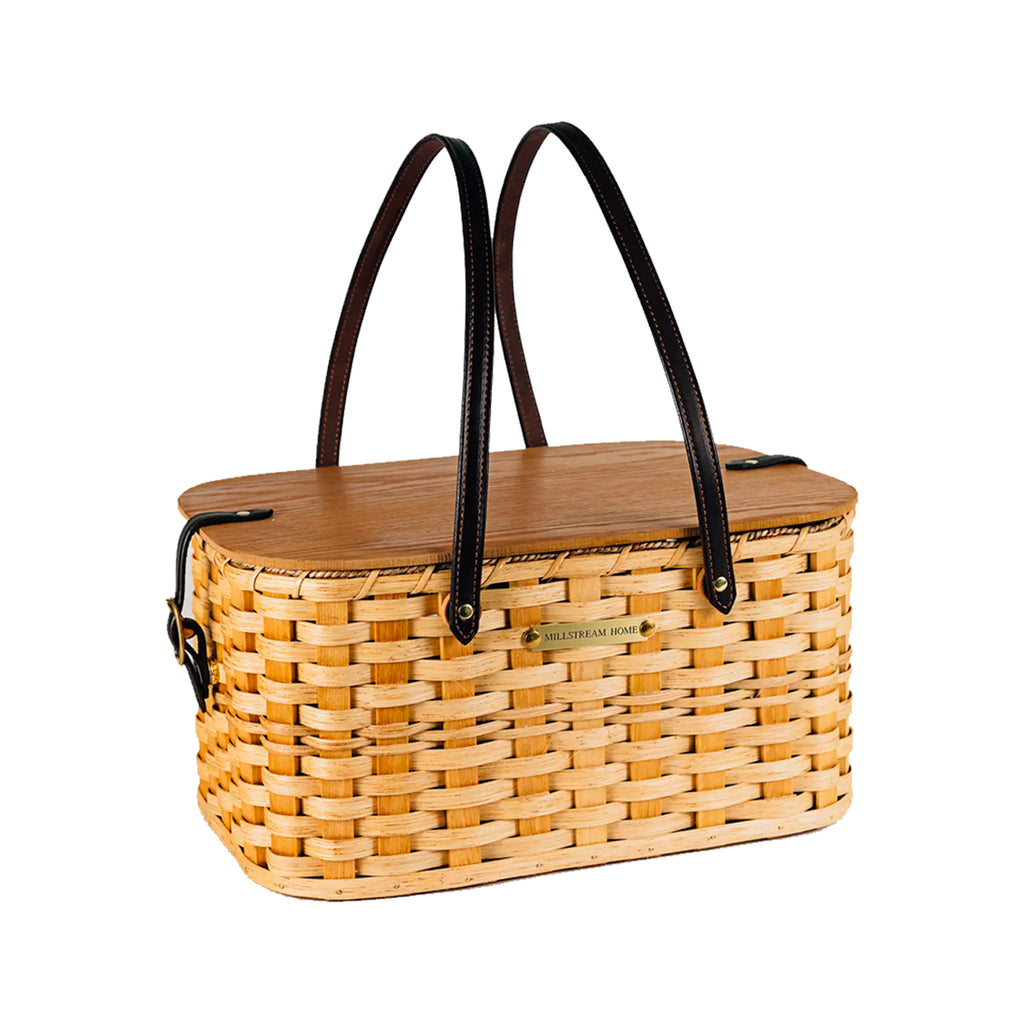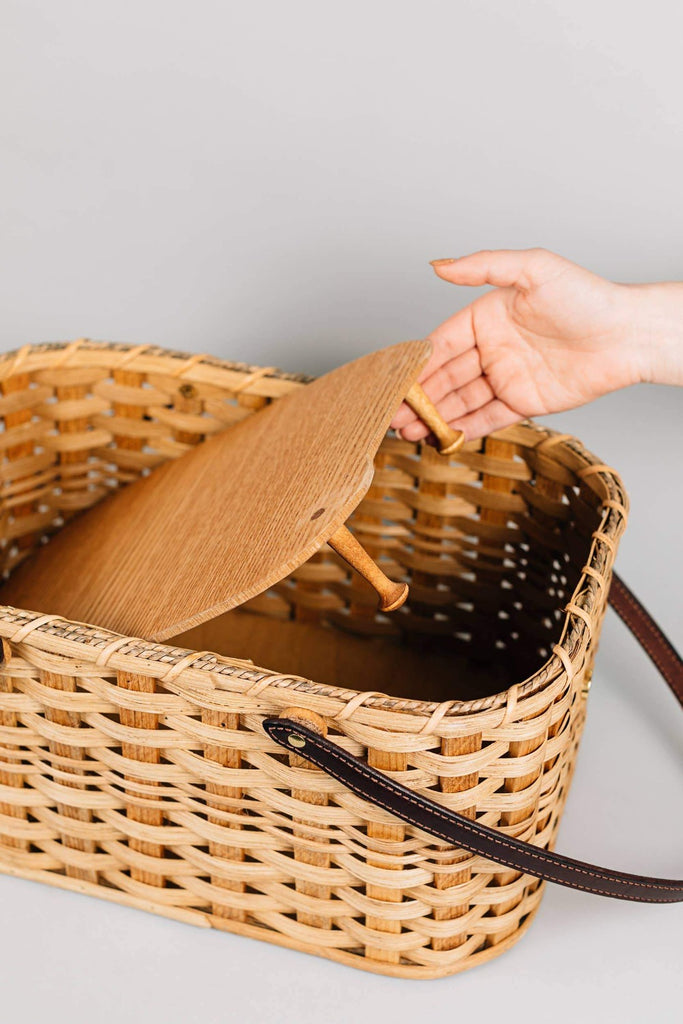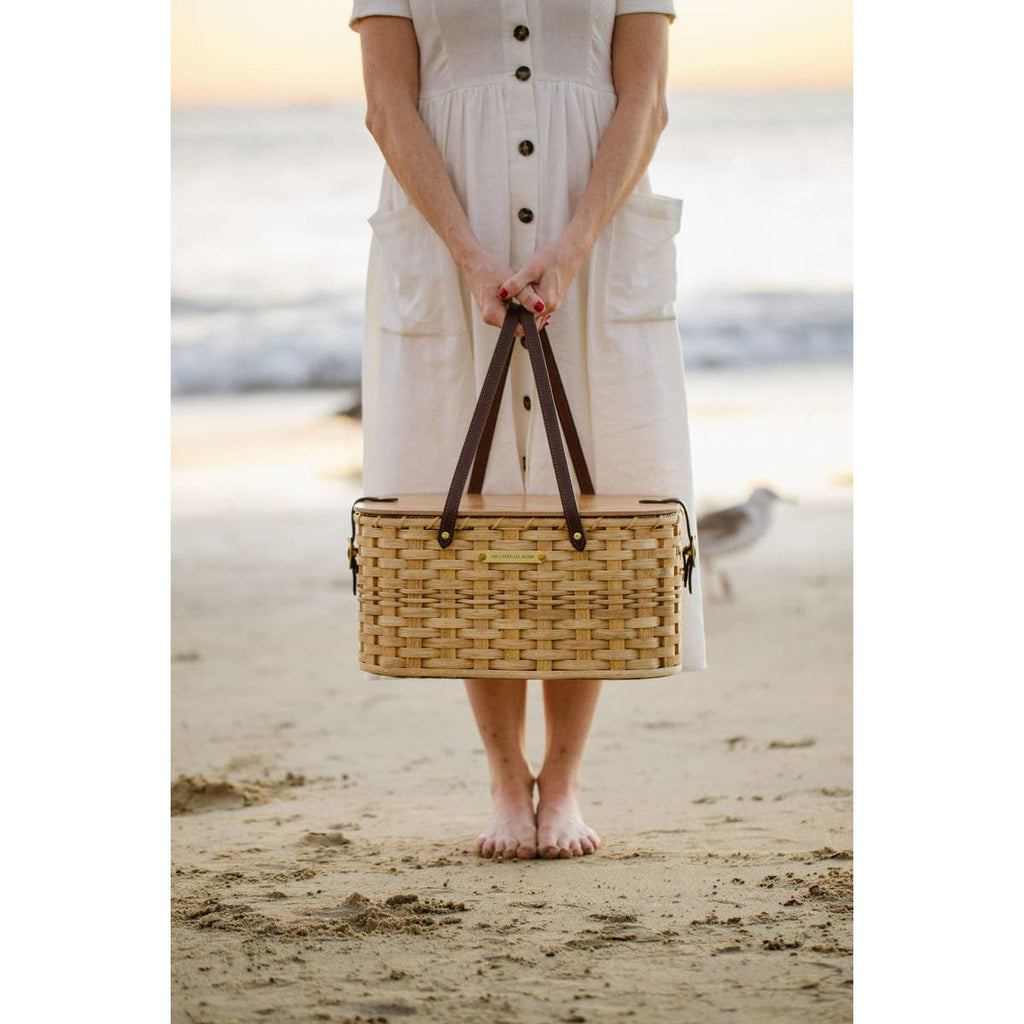 $ 315.00
$ 0.00
Handwoven Picnic Basket
Each baskets is individually handwoven by the Amish community in Lancaster, Pennsylvania. They are created using seagrass roping, wood, willow and reed. Every basket has a sturdy 1/2" plywood bottom, solid brass nameplate, rivets, and brass tack nails. 
Handmade Wooden Lid. Wood Tray Insert.
Dual Magnetic Closure Made with Genuine Leather and Solid Brass Saddle Buckles. Stitched Bridle Leather Handles. Solid Brass Nameplate.
Measurements: 17" L x 11" W x 9" H