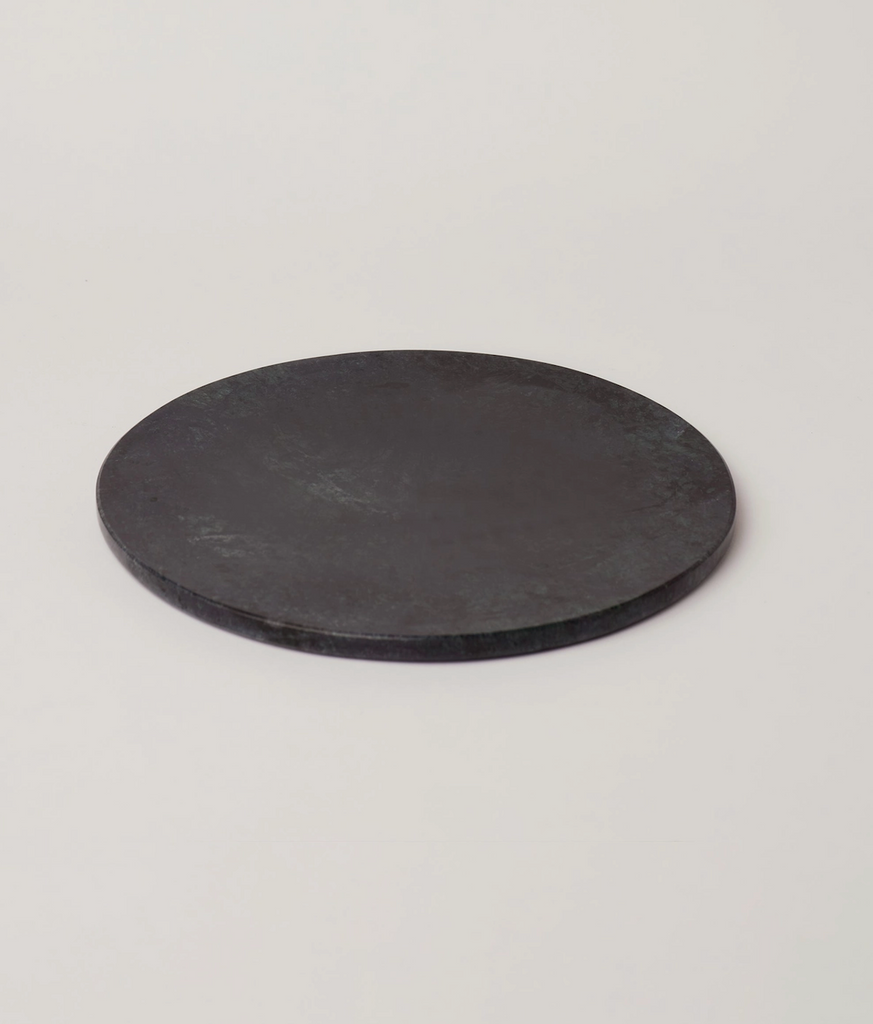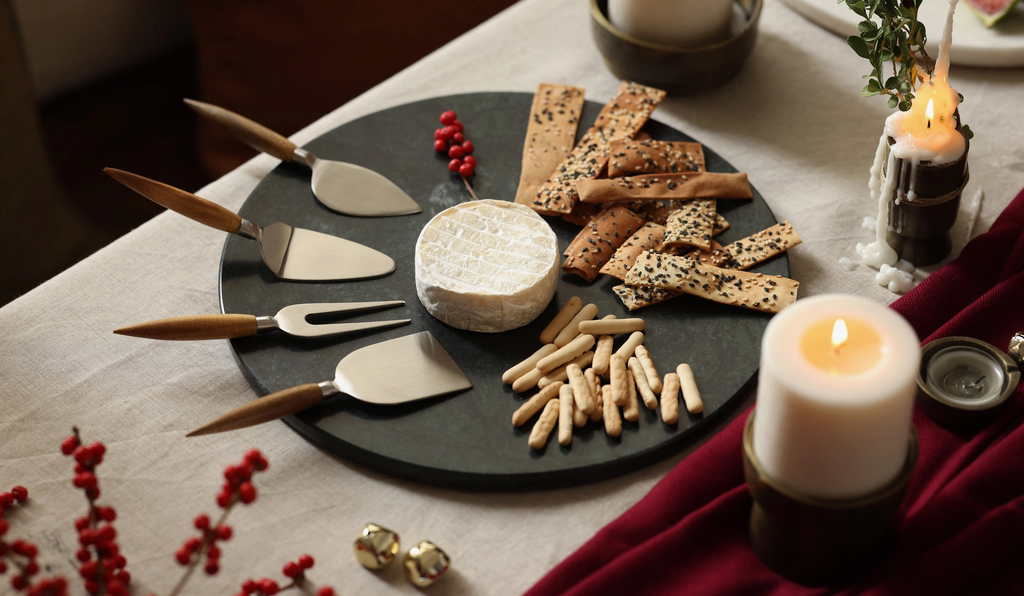 $ 110.00
$ 0.00
Marble Platter - Deep Green
Varying from a deep green to a forest green marble, this serving platters make a sophisticated presentation of sweets, cheese, bread, crackers & a centerpiece alike. Acidic condiments and garnishes should be placed in a ramekin or other small container to avoid discoloration of the natural marble.   
 Delicately carved from inside showcasing true craftsmanship. 
Dimensions:  32 x 1.5 cms
Material:  Marble   Note: 
Because marble is a natural product, veining and colouring variations will occur.