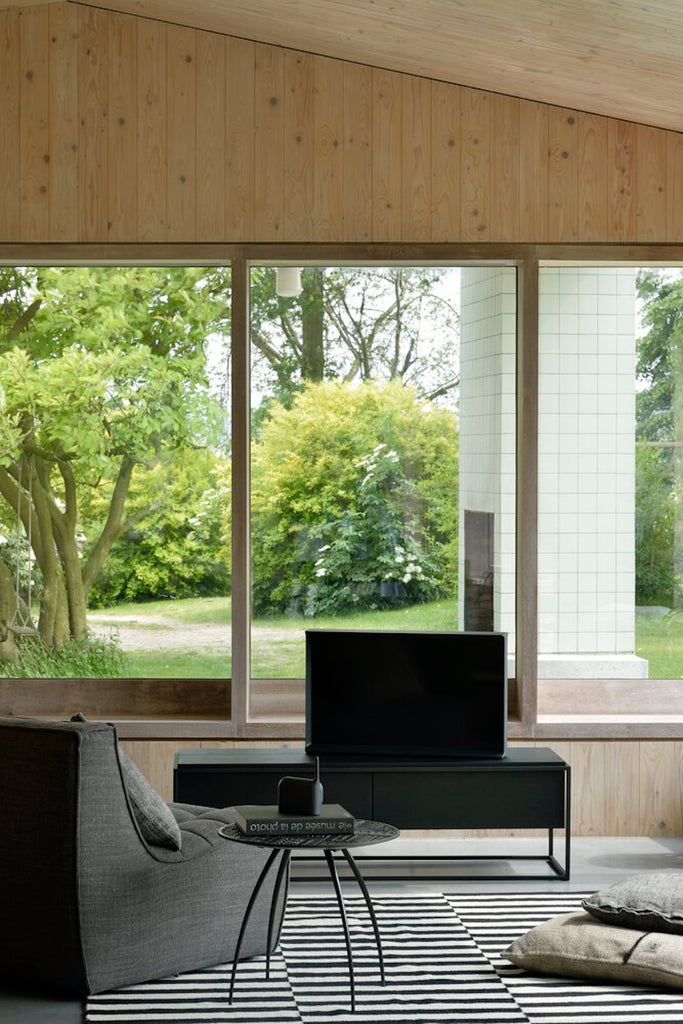 $ 3,395.00
$ 0.00
Oak Monolit Black TV Cupboard - Black Metal - Varnished
Balance and function come together in the Monolit TV cupboard.The contrasting characteristics of wood and the rectangular metal frame create a unique backdrop for all modern media equipment.

The Monolit TV cupboard features 1 push open drawer and 1 flip-down door.

Made of black tainted solid oak with a varnish finish and a black metal frame.
Measurements: 55 x 18 x 17