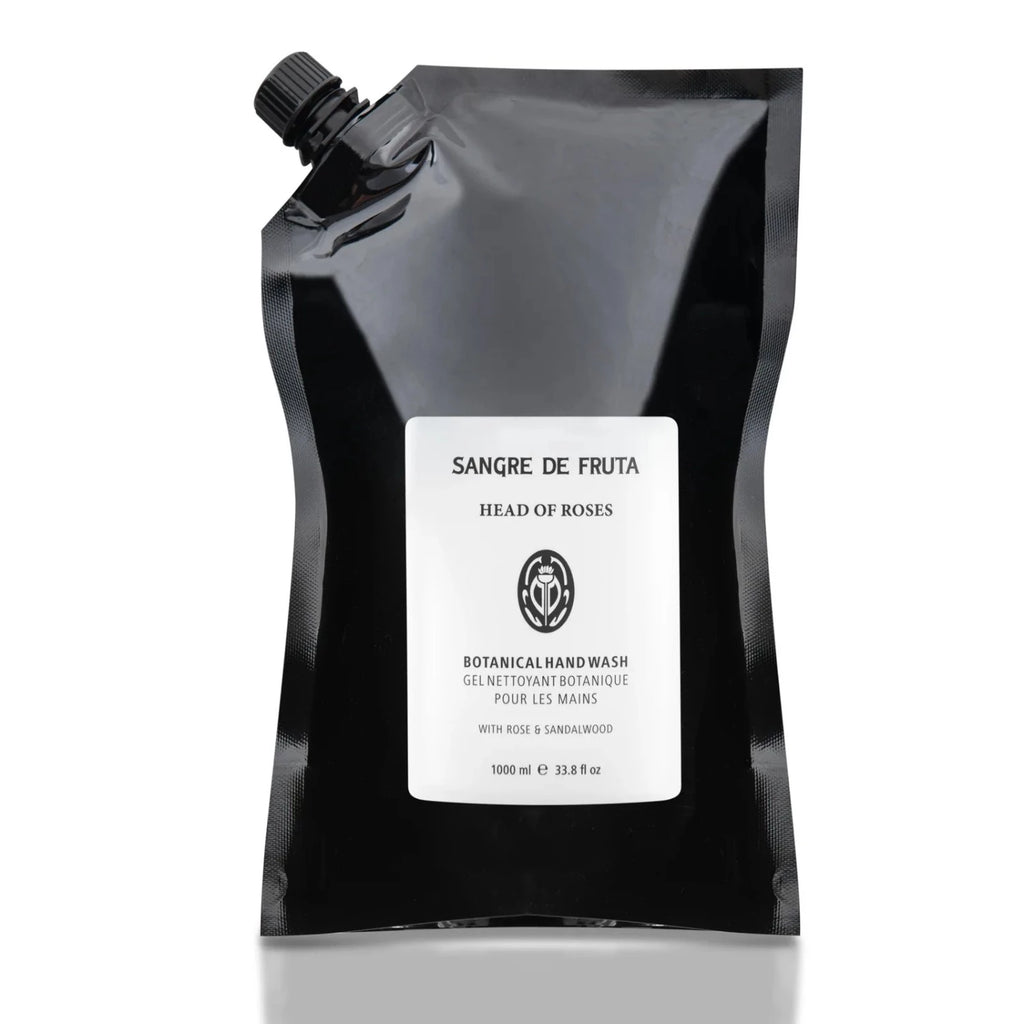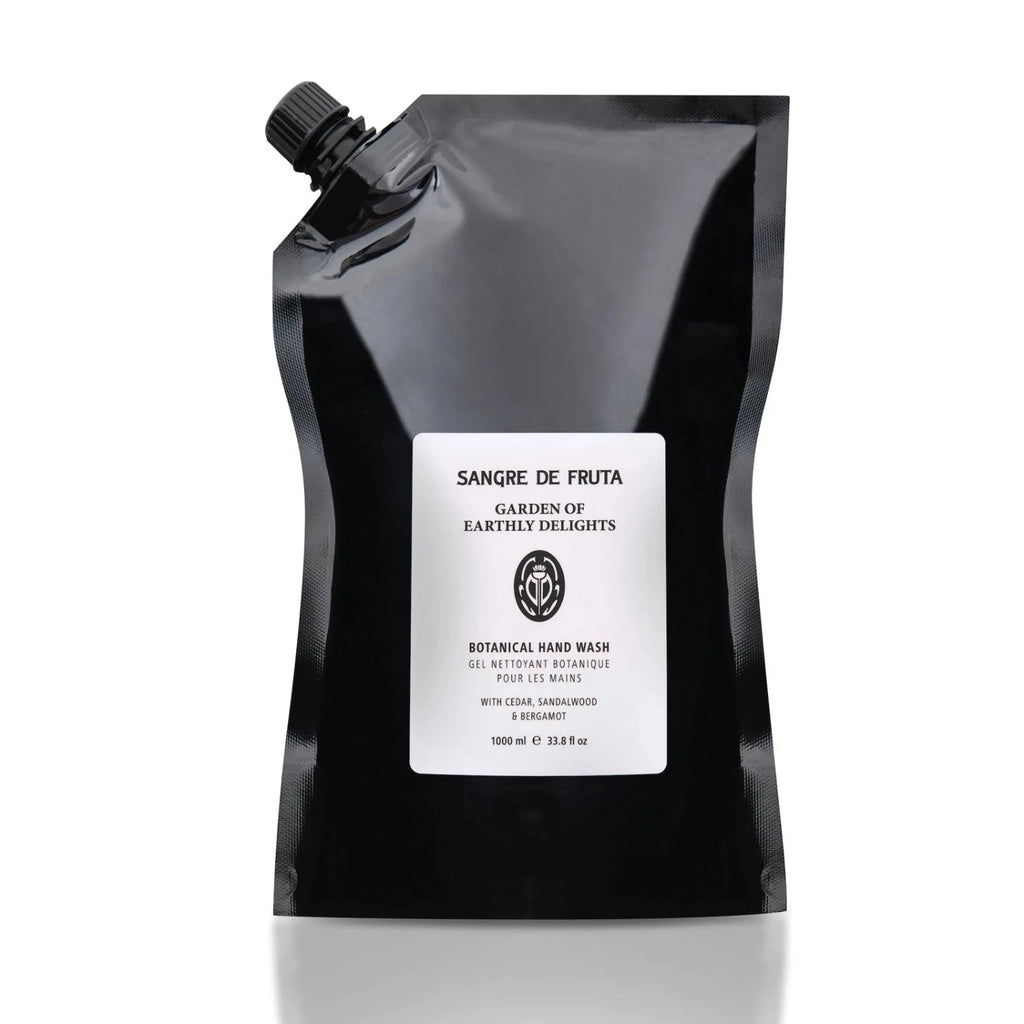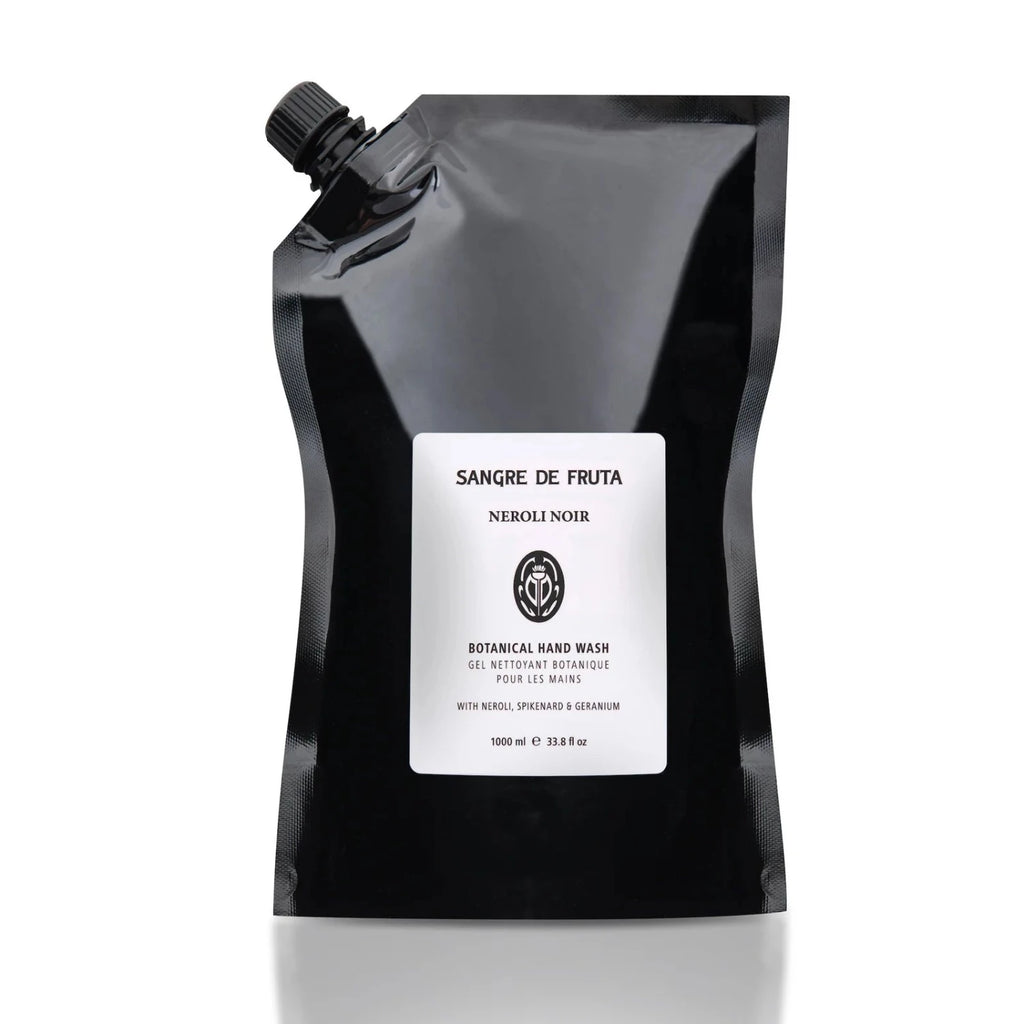 $ 85.00
$ 0.00
Sangre De Fruta Hand Wash Refill
Measurement: 33.8 fl oz eco-refill pouch 
Scented with the most precious essential oils, we scoured the earth for the most beautiful plant-based and ocean-friendly ingredients to create our Botanical Hand Wash. A sensual layer to add to your home, this 100% organic hand wash creates a sudsy lather that leaves the skin nourished and cleansed.

GARDEN OF EARTHLY DELIGHTS - Cedar, Sandalwood & Bergamot
Inspired by the lushness of the 1400's painting of the same name by Hieronymus Bosch, Garden of Earthly Delights layers cedar and sandalwood with light floral citrus for a fragrance that is as delicate as a garden.⁠
NEROLI NOIR - Neroli, Spikenard & Petitgrain
Neroli Noir is a euphoric and hypnotic scent with a sensually refreshing and distinctively spicy-sweet aroma that combines aromatic geranium oil with weirdly wonderful spikenard.
HEAD OF ROSES - Rose & Sandalwood
With a deep appreciation for the surreal, we looked to Salvador Dalí's 1935 painting "Woman with a Head of Roses" when seeking inspiration for our signature rose scent that pairs true rose with warm sandalwood.