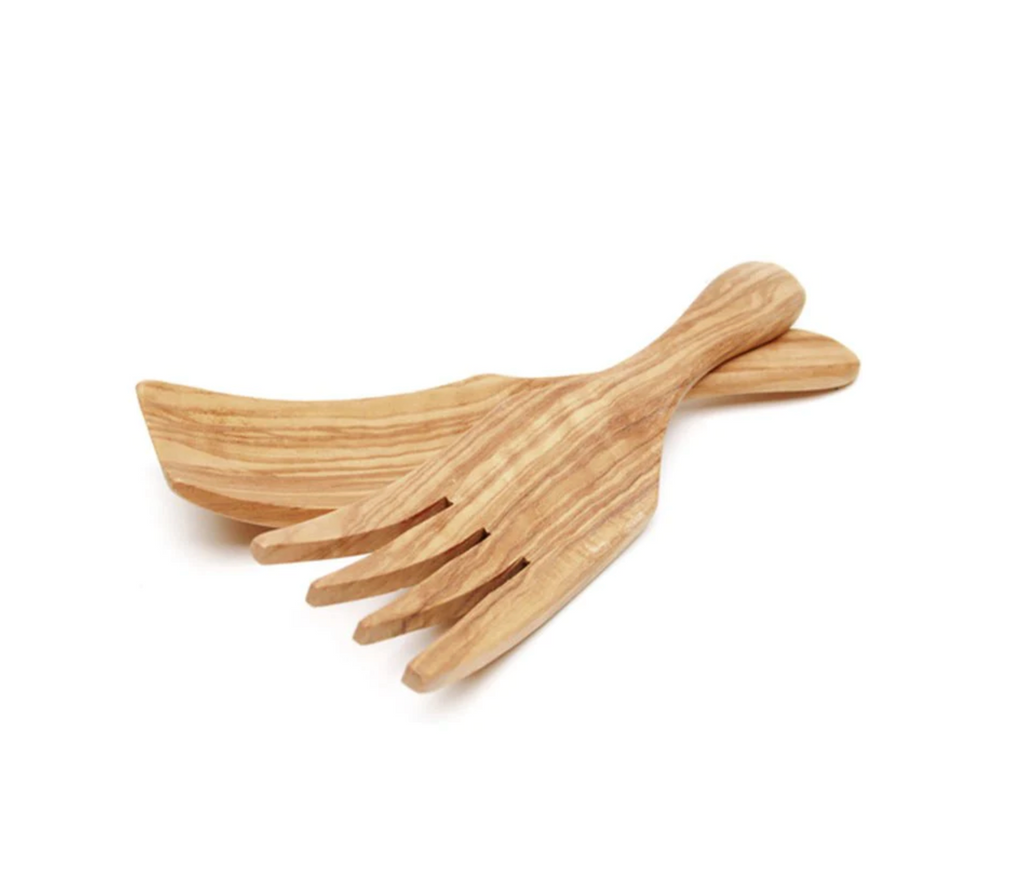 $ 32.00
$ 0.00
Berard Olive Wood Spaghetti Servers
 Serving spaghetti can be a challenge, especially when the noodles stick together. The long forked prongs of these spaghetti servers divides the noodles for an easier grasp, allowing you to serve the noodles without issue. These servers are also great for dishing out meat entrees, salads, and main dishes. The servers are handmade and carved from Olive Wood and would make a great addition to your kitchen or a wonderful gift.
Handcrafted out of single piece of olive wood.

*Simply hand wash and rinse the pieces in warm water and leave to dry in a vertical position.
*To prevent the wood from drying, occasionally apply some vegetable oil, food safe mineral oil or beeswax.
*Do not put in the dishwasher.