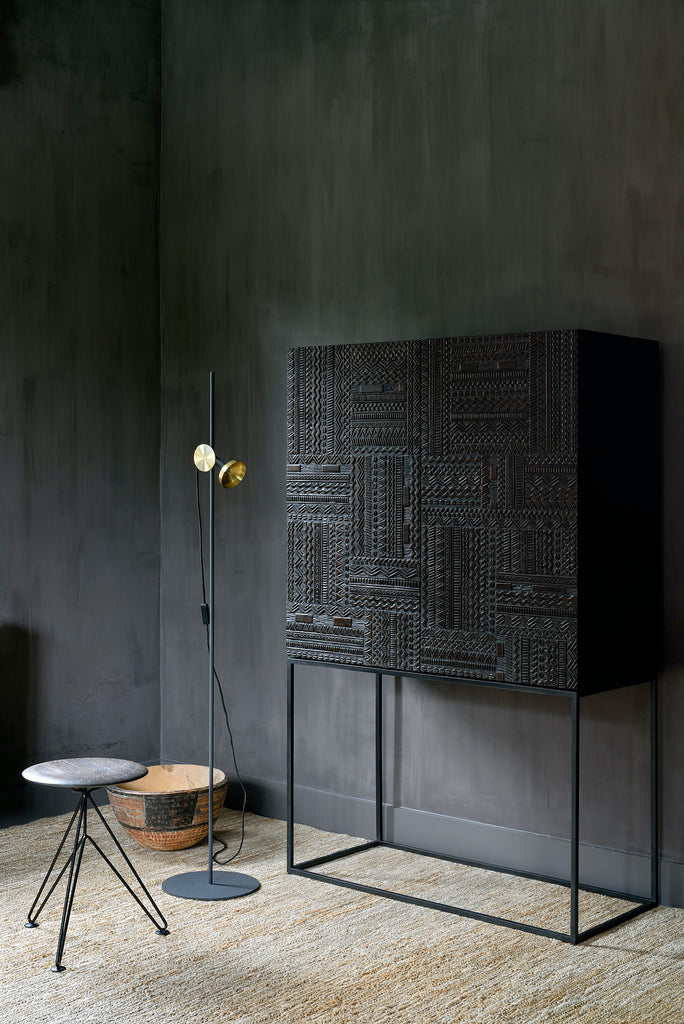 $ 4,029.00
$ 0.00
Teak Tabwa Black Storage Cupboard - Varnished


The Tabwa collection offers timeless centerpieces of minimalistic silhouette with a unique and distinct character. Contemporary wooden furniture are transformed into unique pieces of art where each pattern is carefully carved by our artisans. Named after the Tabwa culture from Central Africa, the collection's inspiration comes from their fondness for linear geometric motifs.
This Tabwa storage cabinet features 2 push-open doors and 2 inside drawers.
The beautifully engraved doors are solid teak with a varnish finish while the body is oak with black metal legs.
Dues to the handmade nature of this product it may vary from piece to piece adding to the uniqueness of each piece.
For indoor use only