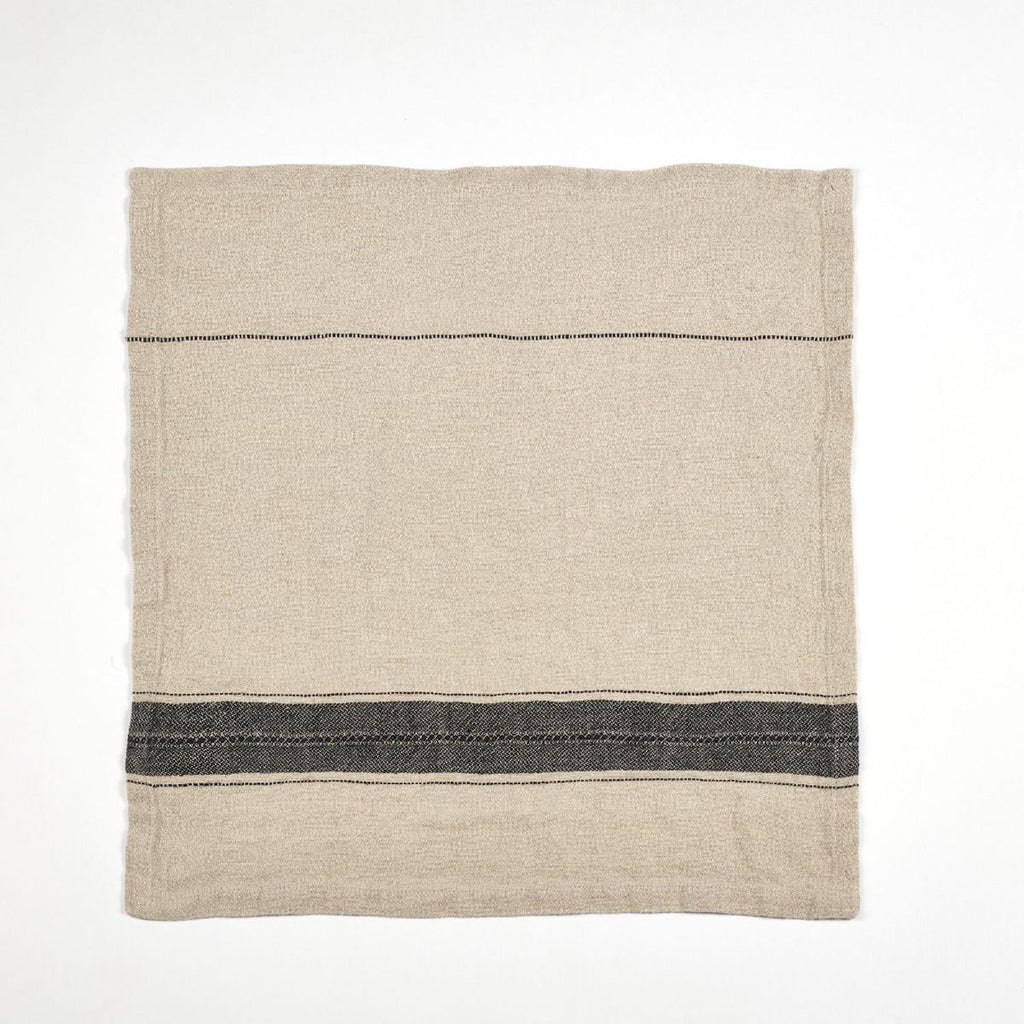 $ 37.00
$ 0.00
Thompson Napkin
Introducing Thompson: a table linen that combines a sturdy fabric with a refined herringbone design.
The camel stripe napkin has a central flax herringbone stripe which is bordered by a camel and black fancy stripe at each end. The fancy stripe is a black and flax herringbone with a camel and black dobby weave special design on each inside edge.
The black stripe napkin is a flax herringbone with a fancy dobby stripe at one end and a single black stripe at the other end.

100% Linen
washed finish
Measurements: 20" x 20"