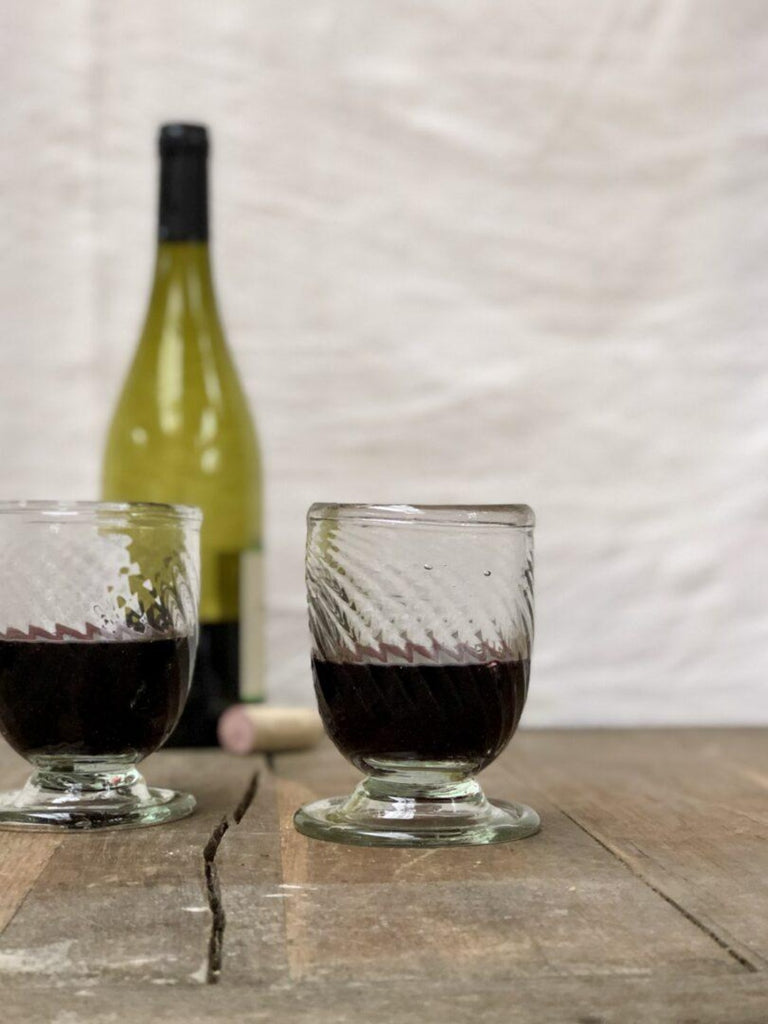 $ 32.00
$ 0.00
Vino Venezia Glass
The design of the Vino Venezia was inspired by the Venetian Baroque style. The twisted ridged pattern on the glass is created by pouring a hot ball of molten glass into a mold with spikes. As it begins to cool, we twist it out to make the final design. 
These are entirely made by hand and each creation is unique. Therefore, there may be a slight variation in color, texture, and size between each piece. On the base of each item, you can feel the pontil mark left by the glassblower's cane. The presence of this mark indicates that the glass was blown freehand. This is the beauty of handmade.
• Hand-blown using only recycled glass.
• Measures Approximately: 3.5" W x 4.25" H x 3" D
• Size & shape will vary from piece to piece.
---
We do recommend that you wash them by hand to avoid scratches and to preserve their luster.